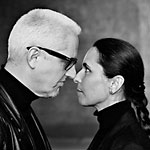 mail [ at ] koschies.de
Phone: +49 (0) 177 740 40 44
PRIVACY STATEMENT AND DISCLAIMER
We are committed to protecting the privacy of visitors to our website and not disclosing any information about visitors to third parties.
USE OF YOUTUBE
We use the YouTube video embedding feature of YouTube LLC. on our website. (901 Cherry Ave., San Bruno, CA 94066, USA; "YouTube"). YouTube is a company associated with Google Inc. (1600 Amphitheatre Parkway, Mountain View, CA 94043, USA; "Google"). The function displays videos stored on YouTube in an iFrame on the website. The option "Extended data protection mode" is activated. This means that YouTube does not store any information about visitors to the website. Only when you actively watch a video, information about it is transmitted to YouTube and stored there. For more information on the collection and use of data by YouTube and Google, your rights in this regard and ways to protect your privacy, please refer to YouTube's privacy policy (https://www.youtube.com/t/privacy).
WEBSITE STATISTICS
When you visit our website, our web server collects data by default about every access to the website, so-called service log files – such as the name of the website accessed, the date and time of the access, the previously visited page or also the identification data of the browser type or operating system used. We only use this data for statistical evaluations and for the security and optimisation of our website. This data cannot be assigned to specific persons. We reserve the right to check this data if there is a justified suspicion of illegal use.
DATA PROTECTION
We take the protection of your data very seriously and want you to feel secure when visiting our website. We assure you that your data will be handled in accordance with the applicable data protection regulations and that the necessary technical and organisational measures to ensure data protection are in place. We attach the highest importance to the protection of your privacy. The responsible body in the sense of the data protection laws is the artist couple KOSCHIES.
If you have any questions about data protection, please send us an e-mail or contact ABCD / Scheffelstraße 19 / 14482 Potsdam directly.
CHANGES TO OUR PRIVACY POLICY
We reserve the right to adapt this data protection statement so that it always complies with the current legal requirements or in order to implement changes to our services in the data protection statement, e.g. when introducing new services. The new privacy policy will then apply to your next visit.
LIABILITY FOR CONTENT
We are responsible for our own content on these pages in accordance with § 7 Para.1 TMG (German Telemedia Act) under the general laws. According to §§ 8 to 10 TMG, however, we are not obliged to monitor transmitted or stored third-party information or to investigate circumstances that indicate illegal activity. Obligations to remove or block the use of information in accordance with general laws remain unaffected by this. However, liability in this respect is only possible from the point in time at which a concrete infringement of the law becomes known. If we become aware of any such infringements, we will remove the relevant content immediately.
LIABILITY FOR LINKS
Our website contains links to external websites of third parties over whose content we have no influence. Therefore, we cannot assume any liability for these external contents. The respective provider or operator of the pages is always responsible for the content of the linked pages. The linked pages were checked for possible legal violations at the time of linking. Illegal contents were not recognisable at the time of linking. However, permanent monitoring of the content of the linked pages is not reasonable without concrete indications of a legal violation. If we become aware of any infringements of the law, we will remove such links immediately.
COPYRIGHT
The contents and works created by us on these pages are subject to German copyright law. Reproduction, processing, distribution and any kind of exploitation outside the limits of copyright law require our written consent. Insofar as the content on this site was not created by us, the copyrights of third parties are respected. In particular, third-party content is marked as such. Should you nevertheless become aware of a copyright infringement, please inform us accordingly. If we become aware of any infringements, we will remove such content immediately.
HOST EUROPE
We host our website with Host Europe. The provider is Host Europe GmbH, Hansestraße 111, 51149, Cologne (hereinafter referred to as Host Europe) When you visit our website, Host Europe collects various log files including your IP addresses.
For details, please refer to Host Europe's privacy policy:
https://www.hosteurope.de/en/terms-and-conditions/privacy/
The use of Host Europe is based on Art. 6 para. 1 lit. f DSGVO. We have a legitimate interest in ensuring that our website is presented as reliably as possible. If a corresponding consent has been requested, the processing is carried out exclusively on the basis of Art. 6 para. 1 lit. a DSGVO and § 25 para. 1 TTDSG, insofar as the consent includes the storage of cookies or access to information in the user's terminal device (e.g. for device fingerprinting) as defined by the TTDSG. 
COOKIES
Our Internet pages use so-called "cookies". Cookies are small text files and do not cause any damage to your terminal device. They are stored either temporarily for the duration of a session (session cookies) or permanently (permanent cookies) on your end device. Session cookies are automatically deleted at the end of your visit. Permanent cookies remain stored on your end device until you delete them yourself or until they are automatically deleted by your web browser.
Many cookies are technically necessary, as certain website functions would not work without them 3(e.g. the display of videos). Cookies that are necessary to carry out the electronic communication process, to provide certain functions you have requested or to optimise the website (necessary cookies) are stored on the basis of Art. 6 (1) lit. f DSGVO, unless another legal basis is specified.
The website operator has a legitimate interest in storing necessary cookies for the technically error-free and optimised provision of its services. Insofar as consent to the storage of cookies and comparable recognition technologies has been requested, processing is carried out exclusively on the basis of this consent (Art. 6 para. 1 lit. a DSGVO and § 25 para. 1 TTDSG).
Insofar as cookies are used by third-party companies or for analysis purposes, we will inform you about this separately within the framework of this data protection declaration and, if necessary, request your consent.